BK8 is one of the largest one-stop gaming services providers in Asia. The online gaming hub offers access to a wide range of games in sports, online casinos, slots, and many more. BK8's goal is to be a comprehensive online gambling selection platform for a stress-free environment to seek entertainment.
Image source: BK8 Website
In this article, we will review all about the BK8 affiliate program, the advantages and disadvantages, and how to sign up and create an affiliate link to start making money online immediately.
What is the BK8 Affiliate Program?
The BK8 affiliate program is a partnership program for affiliate marketers who are willing to promote BK8 services using referral URL links.
Affiliate marketers can promote via Youtube, social media, blogs, or podcasts, and commissions are earned based on the wagering activities of players referred to BK8 websites. This allows the affiliate to earn lifetime revenue through the commissions by referring new members to sign up.
Image source: BK8 Affiliate Program
How to get revenue from the program?
Once you have registered as an affiliate for the BK8 program, a unique affiliate code will be generated especially for you.
The BK8 site system will recognize each unique code and will start calculating your commission for each audience that you referred to the BK8 website.
Below is an illustration of a BK8 affiliate account that has posted its affiliate link:
Here's a comprehensive step-by-step guide on how to join the BK8 affiliate program.
1# Create an account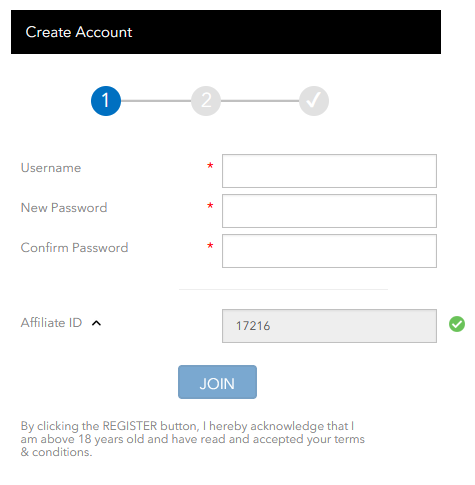 Image source: BK8 Affiliate Program
First, create your own account by clicking this link.
You can then proceed to create a new account by filling up the online registration form. Remember to copy the affiliate ID as it will differentiate your links from other partners.
2# Set up the account information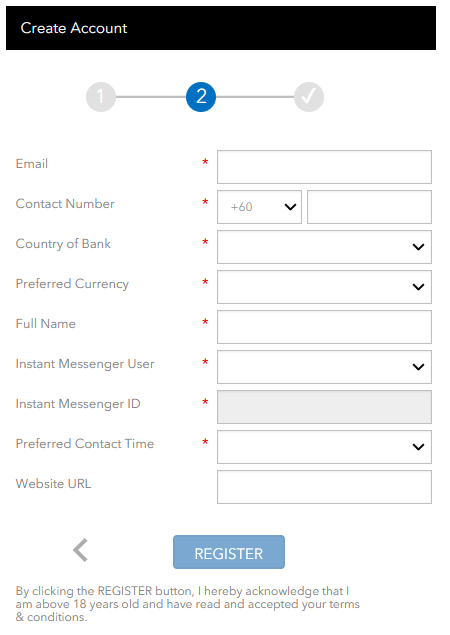 Image source: BK8 Affiliate Program
The above image is the necessary information field required to register an account. It will be advantageous to have a website, page, blog, or forum with online gambling as its central theme. If you do not have a website, the BK8 affiliate will review cases on a case basis.
3# Registration Complete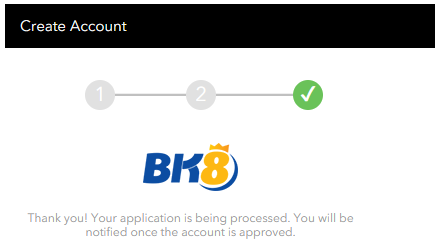 Image source: BK8 Affiliate Program
Once you have submitted the form, you will receive an email once your account is approved.
Members that face any issue can contact the BK8 site here: https://www.bk33link68.com/contact-us
The BK8 site affiliate program commission rate
You earn commissions based on the number of active players on the platform and their wagering activity.
The more active members you have from your referrals, the higher the commission percentage will be.
The table below is the breakdown of how the commission rates are calculated.
Image source: BK8 Affiliate Program
Total Member Loss refers to the amount of money the referred players lose while playing any of the games, such as fishing games, live casinos, or online slot games on the BK8 website.
Total active player refers to the number of players that are actively playing games within a certain month that you referred.
Note that players playing poker are not included in the commission plan.
Affiliates will remain at the lower tier of the commission rate for the following month until successfully fulfilling both requirements needed to move on to the following tier.
Below is an example of how the commission income is computed using the figures in the tables.
Positive revenue
Positive revenue is gained when BK8 makes a net profit from your referrals. For example, the member's total number of losses is USD 15,000, and the total fee is USD 1,500.
The calculations for the commission are as shown below:
Commission = (Member total loss – Total Fees) x Commission rate %
(USD 15,000 – USD 1,500) x 40% = USD 5,400 (Commission)
Negative revenue
Negative revenue happens when BK8 makes a loss off your referrals. For example, if the member's total win after a month is USD 15,000 and the total fee is USD 1,500.
The calculations are as below shown below:
Carry forward = (Member total Winning – Total Fees) x Commission rate %
(USD -15,000 – USD 1,500) x 40% = USD 6,600 (Carry forward)
Please note that negative balances for any given month will be carried forward to the following month.
This carried forward negative balance will be deducted from your next positive earning.
Sub-Affiliate Commission
Besides our direct affiliate commissions, BK8 also pays a 10% commission when you invite other affiliates to join the program.
Image source: BK8 Sub-Affiliate Plan
Final monthly payment
An example of the calculation of the final monthly payment is as below.
Direct commission = $5,000 USD
1st sub-affiliate commission earning = $2,000 USD
2nd sub-affiliate commission earning = $ 4,000USD
Total Commission = Direct Commission + (Sub-affiliate's Commission*10%)
Total commission = $5000 + [($2000 + $4000) *10%] = $5600
How is the commission paid out?
When setting up your account, the referral commission payments will be paid monthly in your selected currency.
The affiliates' commissions are to be deposited into their bank account within three business days after the withdrawal request is submitted. There is a minimum amount of withdrawal (MYR100 / THB1000 / IDR1000). Any amount below this threshold will be carried forward to the next month.
Why should you join the BK8 affiliate program?
Simple, free, and fast online registration form
The registration process is very easy. Just fill out the given application form with all the necessary information and submit it. Unlike other affiliate programs, this whole process is also free and fast, with no payment fees involved.
Payments are made monthly basis
Once the BK8 system has your payment information, the payment will be paid on a monthly basis just by promoting the website.
Lifetime Revenue
With this affiliate program, members can earn an attractive passive income with little to no effort.
It is important to refer to a minimum number of 1 active player member to earn the commission continuously, and this is also the basic criteria set by BK8.
The highest commission plans for affiliate partners
BK8 website offers affiliate commissions at 40% on direct referrals plus another 10% on any product you refer to. This is one of the highest commission bases for online casinos.
The amount of commission earned is based on an individual basis, and it is ultimately up to your member acquisition effort to earn commissions. As a result, the more people they invite to join the program, the bigger the profits.
Security and safety
BK8 ensures all players' and members' information is safe and secure by featuring a two-factor authentication feature and 128-encrypted features that are safe from hacking activists. BK8 has acquired the online gambling license and master license for gaming platforms from international gambling corporations such as Gaming Curacao. Hence, privacy, safety, and legality are secure for players.
BK8 Affiliate Program Conclusion
Some other platforms or companies offer good money to promote as an affiliate marketer, but with a starting fee.
BK8 is a platform that operates with a legal license and consistently ensures the payments to affiliates are on time. With such a high commission payment program, it is no wonder that many are interested in joining this program and earning some passive income. All it takes is to refer a friend.
The support team of BK8 is always there to support any questions you have, and you can easily contact them on the website.
Click here to start your journey as an affiliate with BK8.