A9Play Agent Registration Guide
If you are looking for how to register as an agent with A9play agent, you are in the right place!
A9Play is one of the largest and most trusted online gambling apps in Malaysia. This app offers a wide variety of casino games.
In this article, I will explain the steps to register with A9play as an agent.
How A9Play Agents Generate Income?
As an A9Play agent, you will receive a unique referral link to share with your friends, inviting them to play the exciting games available on the A9Play apps. Whenever your friends play games on A9Play using your referral link, you'll earn a commission. So not only do you get to enjoy the games, but you can also earn money simply by sharing the fun with your friends.
How To Register as an Agent with A9Play?
To register as an agent, you need to find a trusted A9Play agent. You cannot register directly with the A9Play company. If you don't know where to find an existing A9Play agent, don't worry you can register with us.
Click the "REGISTER AS AN A9PLAY AGENT NOW" button below to register.
How is the A9Play Agent Registration Process done?
Once you have found an A9Play agent, you can send them a message and they will assist you with the registration process to become an agent. Please provide your full name as stated on your identification card and phone number to the agent (upline).
After the registration is finished, you will be given a username and password for your agent account.
Now, you can log in to your agent account.
Click here to log in to your agent account.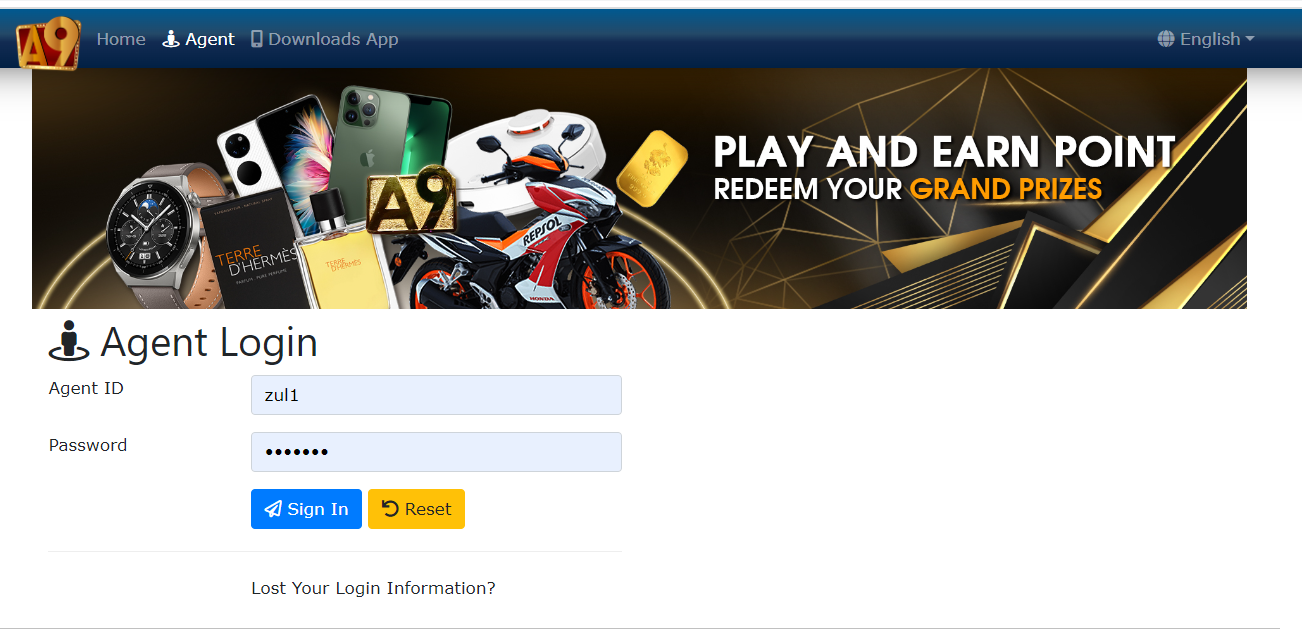 Open A Player Account With A9Play
Now, you need to get your invitation link. To get the Invitation link, you need to open a Player Account with A9Play.
Please follow these steps:
1. Log in to your A9Play agent account.
2. After logging in, click the "Players" option on the main menu.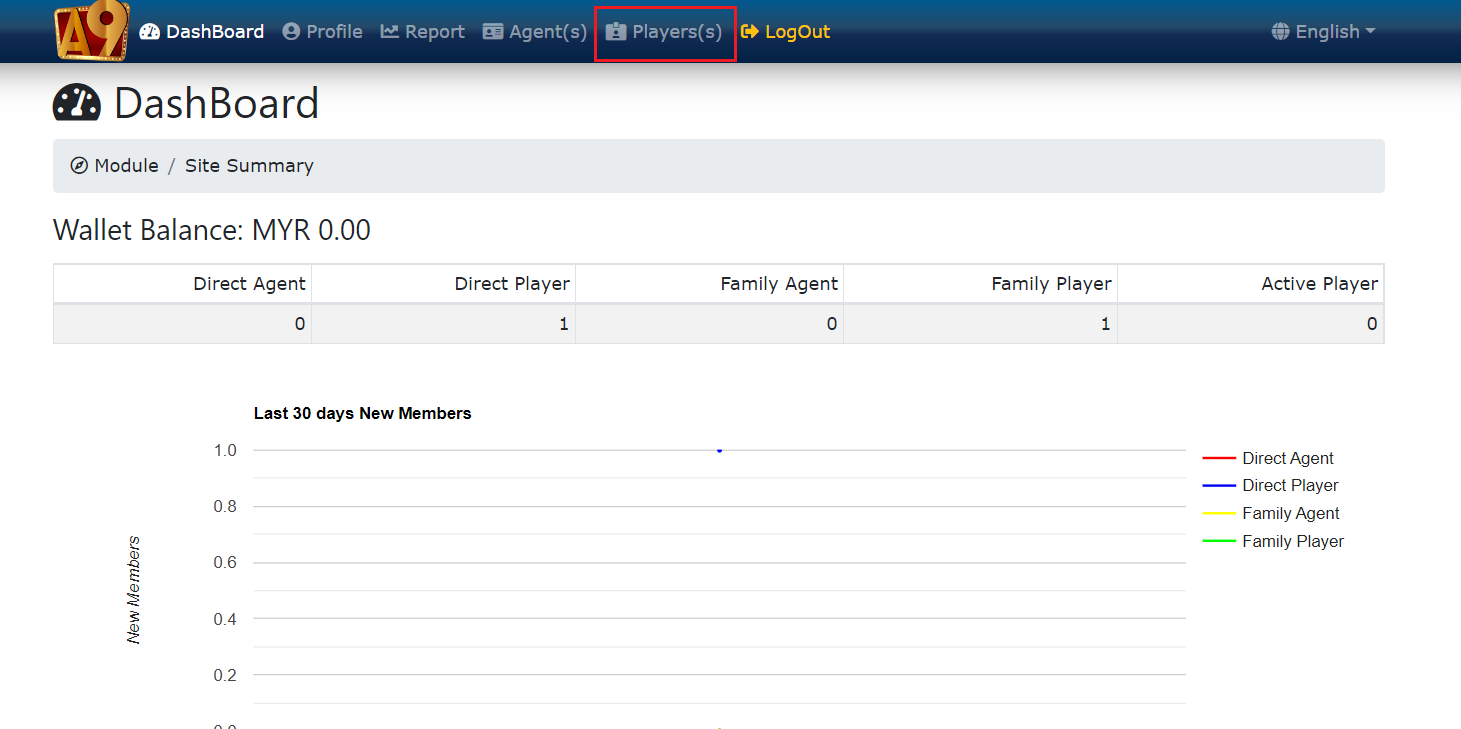 3. Click the "ADD PLAYER" button.

4. After that, click the "Register Url" link or scan the QR Code to open a Player account.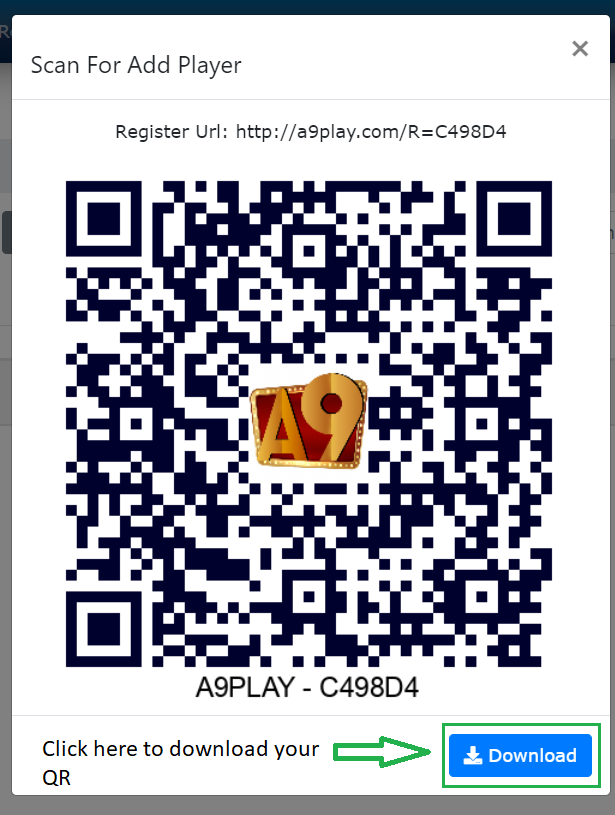 5. Kindly complete the registration form for the Player A9Play account opening, as shown in the picture below.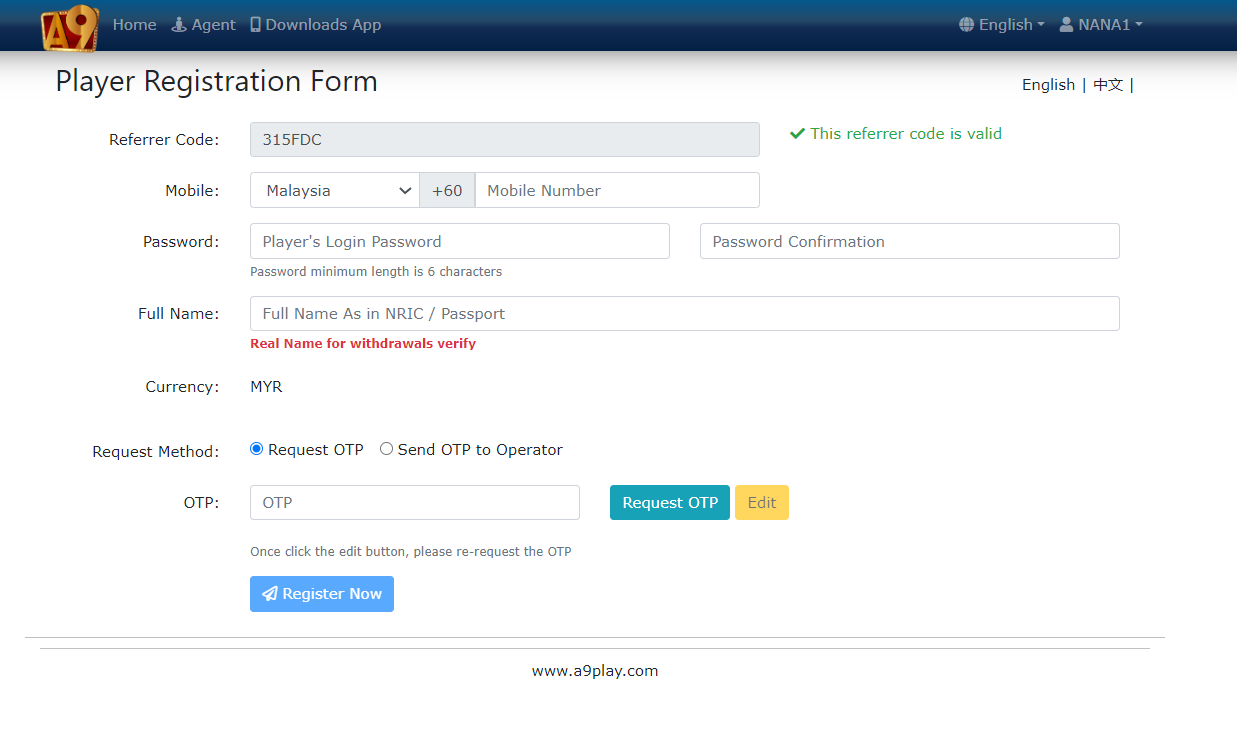 Once you've completed the form, click on the "Register Now" button to proceed to the next step. A9Play will then send an OTP number to the phone number you've provided. Simply enter the OTP number in the space provided.
Get Your Invitation Link
After registering as a player, you will be able to download the A9Play apps and sign in using your player account's username and password
You can get your invitation link on your A9Play player account. Click on the 'Invitation' menu and copy the link to pass it on to your friends for them to open an A9Play account.
To get your Invitation Link, follow these steps:
1. log in to your A9Play account using the A9Play app on your smartphone.
2. Click the 3 lines above as shown in the picture below.

3. Click the "Invitation" option.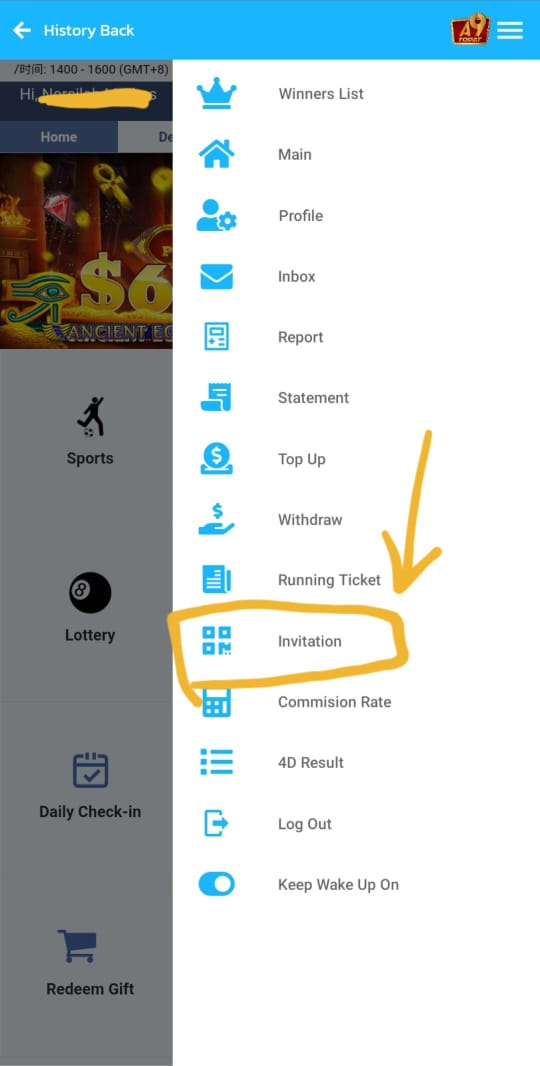 4. This is your invitation link. Please click the "Copy URL" button or download your QR Code. You can use this Register URL and QR Code to invite your friends to register and play games with A9Play.